Home > Issues > Stop World Suicide

Stop World Suicide
by Daniel Newby, August 29, 2006
---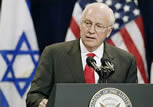 While the world is increasingly engaged in Middle East quagmires, a global war is being waged against the freedoms of mankind.
National and international terrorists, partners in the exploitation of innocent people, have a simple agenda: endless "for-profit" wars at your expense.
Will you be a pawn for their industrial war machine? Or will you fight and resist the real enemy?
Click here to read the flier (in printable .pdf format).
---

Receive free e-mail updates and
share this information with others.
Copying Permission: Permission to reprint articles and material in whole or in part is hereby granted provided that The Helmsman Society is cited. Feel free to share this information with others.
Disclaimer: The information on this site is for educational purposes only. If there are mistakes, let me know so I can correct them at info@helmsmansociety.com.
Comments or questions? Email info@helmsmansociety.com.
Copyright © 2006 The Helmsman Society.